TannenhofEVENTS
Welcome to the Tannenhof-Halle. Built in 1974 it was used for housing our sheep and cows and for storing agricultural machines for many years. In 2012 it was reconstructed and received a new, additional function as an events hall with an extraordinary ambiance.
This events hall meets all characteristics you can expect from a modern events hall- including newly built sanitary facilities, wooden floor, and an event technology that was installed in 2013. In addition an extraordinary window construction allows our visitors to have a spectacular view on Hambuch and the surrounding countryside. At the same time we have tried to keep the hall's historic nature: the wooden construction inside resembles the tents on the Oktoberfest and the old barn doors are nowadays used as the front doors.
… and this is how a cowshed has been transformed into an events hall.
Juli: 18. + 19. Juli 2015: 120 Jahr Feier Tambour-Corps Hambuch September: 05. September 2015: BAP Coverband "Fünf Jestalte"        Video
Fichtelkirmes 11., 12. und 13. Dezember
Andreas Fulterer & Band, 11.12.2015
Weihnachtszauber aus den Dolomiten Andreas Fulterer & Band am Freitag, 11.12.2015, 20:00 Uhr (Einlass: 19:00 Uhr) Tannenhof, 56761 Hambuch Musik ist für Südtirols erfolgreichsten Sänger, dem ehem. Mitglied der Kastel­ruther Spatzen, eine Herzensangelegenheit; entsprechend hoch sind die ei­genen Ansprüche nach mehr als 20 Jahren Berufserfahrung. Bei seinen dreistündigen Konzerten mit einer exzellenten Live-Band entsteht eine unvergleichliche Atmosphäre ergänzt durch eine Videoshow auf sehr hohem Niveau. Doch Fulterers "Weihnachtszauber aus den Dolomiten" ist das un­vergessliche Konzerterlebnis, das gerade in der Tannenhof-Halle im weihnachtlichem Ambiente zu einem einzigartigen Ereignis werden wird.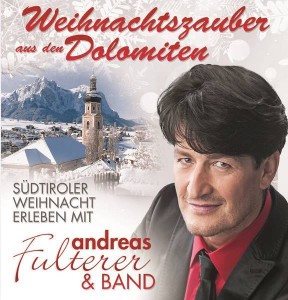 Zusammen mit seiner Band und den beiden Sängerinnen, möchte Andreas Fulterer die Zu­schauer auf ein gefühlvolles Weihnachtsfest einstimmen. Mit Liedern die eben nicht schon Wochen vorher in Einkaufszentren gespielt werden, sondern die Menschen tief in Ihren Herzen berühren. Sie dürfen es erleben – die große Bühne wird an diesem Abend in der Eifel zu Gast sein. Nach 5 Jahren Vorbereitungs­zeit ist ein Konzertprogramm entstanden, das sich mit keinem anderen ver­gleichen lässt. In seinen Weihnachtskonzerten trifft sich Tradition mit Mo­derne (Volksmusik, Musical und Pop). Schon der kurze Hinweis im Internet brachte über 100 Vorbestellungen; kann es ein schöneres Kompliment für einen Künstler, seine Band, sein Team und für ein weihnachtliches Musikkonzept geben. Video Vorverkaufsstellen: Wochenspiegel Mayen, Tel. 02651/901070 Röhrig-Bauzentrum Treis-Karden, Tel. 02672/680 Buchhandlung Layaa-Laulhé Cochem, Tel. 02671/7801 Andrea Ney, Tel. 02677/745, andreaney@t-online.de Susannes SchokoLädchen Hambuch, Tel. 02653/914942 Buchhandlung Walgenbach Kaisersesch, Tel. 02653/911255 Ticket-Regional: hier
Groove Garden, 12.12.2015
Man muss als Band nicht immer die Welt neu erfinden: Wer gut covert, hat auch Erfolg! am Samstag, 12.12.2015, 20:00 Uhr (Einlass: 19:00 Uhr) Tannenhof, 56761 Hambuch Die Cover- und Partyband Groove Garden ist so überzeugend gut in dieser Kunstform, dass sie jedem Publikum, vor dem sie auftritt, eine Art Garantieversprechen abgeben kann: "Weil man eine Party nicht umtauschen kann…" Ihre Auftritte sind vom Umtausch garantiert ausgeschlossen, weil diese Band Edelklasse und perfekt aufeinander eingespielt ist. Ihr musikalisches Können und ihre starke Livepräsenz machen Groove Garden nicht nur zur ersten Wahl in kleinen Clubs, sondern auch in den großen Sälen. Sie zaubern aus bekannten Chart-Hits Coverversionen, die oft besser klingen als das Original. Nur Abendkasse: 12,50 €